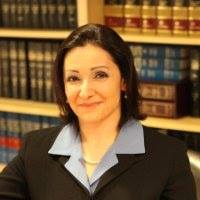 Meet Tina Robbins
Tina Z. Robbins is a licensed Texas attorney with extensive experience in Pretrial, Trial, and Post Trial motions practice.
A native of California, Tina graduated from California State University in 1996 and earned a Master's Degree in Clinical Psychology from Pepperdine University in 2000 before moving to Texas to pursue her law degree.  Tina earned her Doctor of Jurisprudence from the University of Houston Law Center in 2009 and went to work for prominent Houston attorney, Michael T. Gallagher.  Tina is admitted to practice in the U.S. District Court for the Southern and Western Districts of Texas.
Tina is a member of the State Bar of Texas, the Texas Trial Lawyers Association, the American Bar Association, and is on the Board of Directors for the Houston Trial Lawyers Association.